My zoo crew and I would like to wish everyone a Merry Christmas!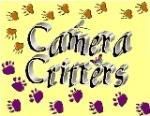 If you are looking to get more into the Christmas spirit, check out these videos-
This post is part of the Saturday Pet Bloggers Hop.  Join in the fun below.
If you are reading this post on a site other than afFURmation.com, that site is stealing copyrighted content.